In the Czech Republic since 2004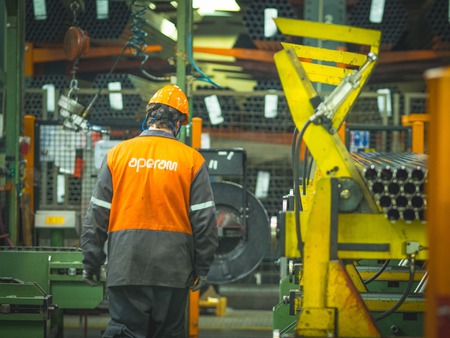 Since its foundation in 1967, the company Matthey has always been one of the major and important producers of stainless steel welded tubes for the automotive exhaust system market.
In 2002, Matthey has become a part of the transnational steel company Arcelor.
In November 2004, a new plant in Czech Republic, Matthey s.r.o. in Usti nad Labem started the production creating an important support for the customer that was moving eastwards following the trend of the automotive industry.
In 2006, the new ArcelorMittal Group was created by merging of Arcelor and its biggest competitor in the stainless steel production – the transnational Mittal Group. ArcelorMittal has become the world's largest steel company.
Since 2008, Matthey s.r.o. changed the company´s name and became ArcelorMittal Stainless Automotive Tubes Czech Republic, then Aperam Stainless Services & Solutions Tubes CZ on June 2011.